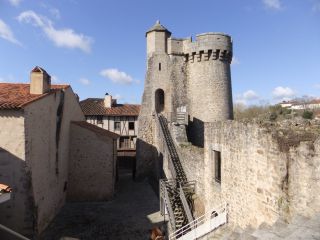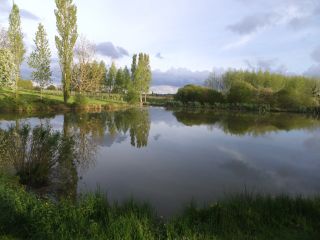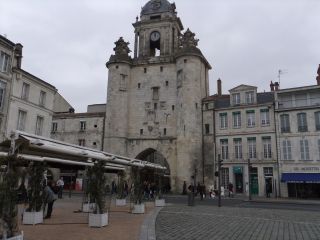 Motorhomers and caravanners welcome - but no need to camp!

Sadly, we don't have permission for camping at La Germondiere BUT that doesn't mean you can't stop off on your journey North or South through France to enjoy the tranquility and perhaps do some fishing.

Subject to availability, you can rent either of our gites for a minimum of 2 nights (in low or mid season). You can park your motorhome or caravan right outside the door and have it hooked up to electric so you don't even have to switch off your fridge.

You can even fill up with water before you leave!

You will have seen from the other pages on this website that we are only 1.5 miles from the town of Secondigny, which has a good sized supermarket, 2 bakers, butchers, banks, fish-mongers/grocers, hairdressers, petrol station, bars and restaurants. It is easy enough to park in the town of Secondigny in a motorhome, either in the main town centre car park, or the supermarket car park - we used to park there in our 7 meter Bessacarr, before we had our car here.

We also have a good English speaking vet who can deal with the necessary PETS scheme requirements when travelling with dogs (we have two dogs of our own).

Fishing in our two lakes is free when staying in our gites, and some fishing equipment is available to hire.

Wi-fi is available for free (the signal depends on which gite you book!), so you can make your onward journey plans too.

We are situated in a cosy little hamlet, peaceful and tranquil. A 'safe' place to stay for people who prefer not to stay in the French Aires on their travels, or who may be travelling outside of the open season for French campsites.

Secondigny is a convenient stop-off point for people travelling through France - it's about 7-8 hours driving time from Calais, 5 hours from Le Havre. (You may not have heard of the town, some places you may recognise less than an hour from us as Parthenay, Poitiers, Niort, Bressuire).

Enquiry directly for prices. Once we know the number of nights you plan to stay, whether you want us to provide bedding or towels, and whether you want hookup - we can tailor a package to suit your needs.

Availability

To send an enquiry click here. Please ensure you comment on the form that you are a stopover with a motorhome or caravan.

Go to www.francefishinggites.com here

Registered with Gites de France since 1997.

Gites de France is a European network trusted by thousands of french holiday makers.